It's a temptation that if you own a brand, you will get the best position when a user searches for it on Google. But sometimes Google Adwords can be a bit cheeky and favour your rivals.
Let's analyse this with an example from the tourism industry where is quite common that companies that act as travel agencies (e.g. Expedia or Tripadvisor) try to outplace hotels for their own brand names.
Hotel Mentone is a family run business in Bloomsbury (Central London). In the enclosed image you will see that the top 3 results, the ones that have the yellow ad label on their left, are ads. The first paid results belongs to Booking.com, while the second and third are associated with hotels.com and laterooms.com. The organic result, the non paid, from the hotel website comes in a discreet fourth position.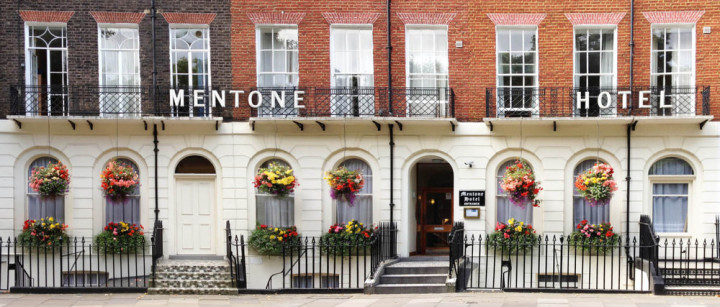 As you will have already though these companies are using Adwords to capture traffic from a brand, in this case a hotel, but is a situation that we have seen happening in many sectors. If Hotel Mentone would have their own Adwords campaign they could avoid the middlemen or other rival trying to poach their potential customers.
One of the most important advantages of Google Adword are that results come really quickly as ads start to appear just a few hours after being uploaded. You will also know who is bidding for the same terms as you and you can pause your campaigns, keywords and ads at any time.