CREATING APPRENTICESHIPS & GRADUATION POSITIONS IN LONDON

Ecomnova, the London based E-Commerce Company has ventured into the world of apprenticeships and graduate schemes and is focused on developing this side of the business.
Over the past 2 years, the managing director Ecomnova, Tash Khan, have worked towards recruiting young people whether they are fresh out of University or at a crossroads in their young lives looking since leaving school or college.
Having created graduate schemes and apprenticeships the business is growing with more brands now launched under Ecomnova with the brands themselves showing great growth. As a result, we need more hands on deck and the aim within Ecomnova is to create more opportunities for young people.
As an expanding E-Commerce business, Ecomnova is aiming to create 32 jobs for apprentices and graduates in the short to medium term. Tash knows the apprenticeship field well having started the company with two apprentices and is looking forward to developing the business with young people who are eager to develop themselves and succeed; "It is exciting to be welcoming enthusiastic and innovative minds to the business here in London. Our aim is to appeal to 16 – 18 year olds, particularly in under privileged areas of London who may not always get these opportunities. As a result, these young people are able to develop themselves and their skill set in a role suited to their interests which in turn helps the business to grow. It's a complete win-win situation."
So far, the business currently has 7 new members of staff across apprenticeships and graduate positions with employees coming from London and Essex based schools, Sheffield Hallam and Lancaster University. In addition to this, the London team has previously welcomed work experience students, who take time out of their busy university lives to gain hands on experience with us. By doing this they will leave university with vital work experience which will give them a greater chance of obtaining their first job in their chosen field. As a brand, we are more than happy to give these people these opportunities with experience proving to be a big influencer for potential employers.
RICHARD STOKER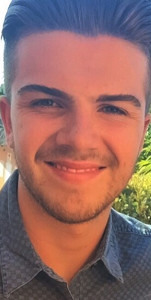 Richard joined Ecomnova in June 2015 and is now working with Sian Allen in the Affiliates team. Richard who is now 19 joined us after completing school and college with his studies consisting of business studies, French, statistics, food technology and geography. Having worked in bars and retail over the past 2 years alongside his studies, Richard found us through BPP Professional Education who are a specialist in providing professional education. After identifying a position within the business, Tash made the decision to create an apprenticeship's position as opposed to hiring someone with existing experience because an underlying focus of the business is to help develop young people in the local area. We contacted BPP regarding the position and they advertised this with their students. Following a flourish of interest, 10 interviews commenced over a 2 week period and the competition was fierce. However, one young man stood out with Richard dazzling the directors and our affiliate's manager, Sian. As a result, Richard was offered an apprenticeship with Ecomnova and he gladly accepted.
Today, Richard is helping Sian with her day to day tasks whilst managing his own responsibilities which include initiating new and profitable business deals, developing existing business partnerships, helping to market the brands associated with Ecomnova and dealing with press.
Sian said; "Richard is doing really well and is developing his skills in communication, business, management and responsibility. He is working hard on a daily basis and is already a fundamental part of the business."
A great example of the apprenticeship scheme working for us and we are committed to developing this partnership with BPP Professional Education as we look to recruit more apprentices over the coming year.
STEPHEN WHITE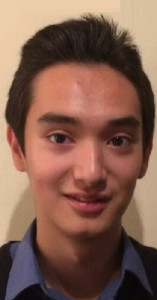 Steve was next to join Ecomnova in September 2015 and is now a part of the busy marketing team. With a focus on corporate sales, Steve works hard on pitching our products to potential buyers, securing and fulfilling deals and negotiating. Steve gave us a minute of his time to answer some quick questions:
How did you hear about the role? 
I heard about this particular role through LinkedIn. I saw it advertised and the role sounded perfect for me.
How have you developed since taking the role?
Since joining Ecomnova I've gone from strength to strength. My pitching of products and ideas has been one of the biggest improvements. I feel very confident in showcasing what we can offer as a company. 
What does your day to day tasks include?
As I'm based in business development I'm predominantly trying to attract new customers, whilst keeping relationships with existing clients. This involves communications via phone and email, creating quotes and invoices and liaising with suppliers to ensure we have all the up to date information necessary. 
Where would you be without the apprenticeship?
Without this Apprenticeship I can imagine myself working in many different jobs without any real direction of where I want to be. The Apprenticeship scheme has really given me both focus and drive, allowing me to build towards my future.
What appealed to you about an apprenticeship?
I love the fact that I'm able to earn money whilst learning at the same time. It allows me to have first-hand experience of working in a corporate business environment, something which I definitely wouldn't get if I was just in full time education. I feel as though I'm really thriving from the responsibility. 
Would you recommend an apprenticeship to someone, if so, why?
I would one hundred percent recommend an apprenticeship to someone yes. It's given me the opportunity to really apply myself in and area that interests me. I'm learning something new every day and improving skills I already had. Having some money in my pocket is also an added bonus.
Thanks Steve, the team are pleased to see you are enjoying it!
---
As a business, Ecomnova LTD is focused on providing young people with opportunities in and around London. In an ever expanding team, the directors believe the key to success is in young, enthusiastic people who are motivated to develop and succeed. As a result, Ecomnova is looking to initiate and expand on existing partnerships with apprenticeship and graduate schemes.
If you are looking for an apprenticeship in London please contact Tash Khan at [email protected]. We look forward to hearing from you.